Consultant Radiologist - Gisborne, New Zealand
Recruiter

Location

Gisborne (Region) (NZ)

Closes

13 Nov 2019

Sector

Career Level

Contract Type

Hours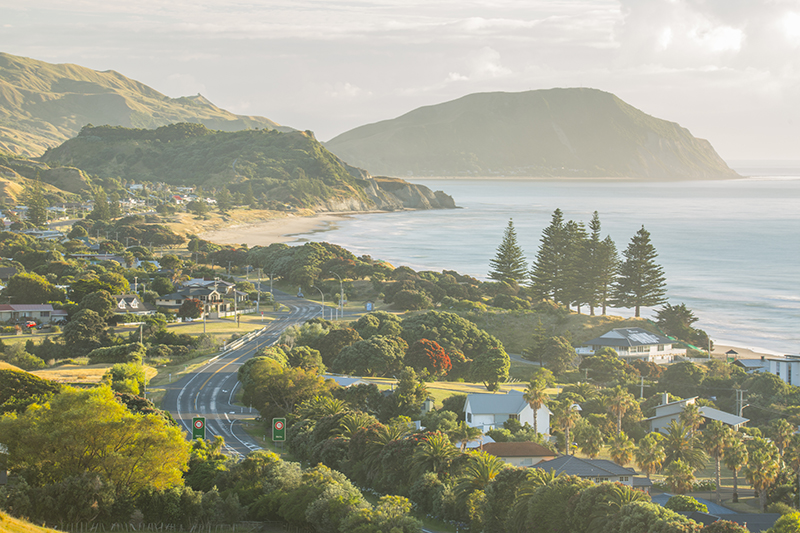 If you're thinking about your next career move, you won't find a more unique location.
We're seeking a Consultant Radiologist on a permanent basis to be based in Gisborne in the beautiful Tairawhiti region on the East Cape of the North Island.
Gisborne is a small city (regional population 46,000 with 30,000 in the city itself), and for those who love the outdoors, good clean air, and a beautiful natural environment, you won't get a better location to enjoy the relaxed NZ lifestyle and have the opportunity to make a real difference in the local community.
Coastal community living – pack up the paddleboard and bring the kids!
FRANZCR or equivalent specialist qualifications, e.g. FRCR with CCT
Participate in the 1:4 on call
Help develop new imaging services
An interest in mammography desirable
Varied casework, interesting pathology
Welcoming multicultural team - many of whom have relocated themselves
Excellent schools and affordable housing;
Beautiful natural surroundings and marine life – white sandy beaches, native forest & birds, dolphins and orca.
The Department is hospital based and provides a mix of inpatient, emergency and outpatient imaging for a community of approximately 46,000 people. Time is split with 70% clinical responsibilities and 30% non-clinical. It is expected that you will also participate in the on-call roster which is currently an 'at home call' one in four nights.
Day to day responsibilities include interpreting exams, triaging and protocoling imaging requests, consulting with referring clinicians, and supporting the radiology technology staff. Light intervention and mammography are optional.
There are opportunities to teach local medical and surgical house officers as well as radiology registrars within the Midlands Region. The department offers a wide range of state of the art imaging including Coronary CTA, CT colonography, Cardiac and Body MRI (including liver, renal, prostate, ano-rectal, and pelvic MRI), MRI arthrography, CTA (neurovascular, cardiothoracic, and peripheral), vascular US, obstetrical US, dual-energy CT, and light interventional work (US and CT guided joint and spine injections, image-guided biopsies, and percutaneous drainages).
Unlike some other District Health Boards (DHBs) in NZ, they also perform MSK MRI for ACC (Accident Compensation Corporation – see here for more details) and are one of the few small district health boards to have an onsite MRI scanner. The radiology department uses Philips RIS/PACS which is integrated with the other DHBs in the Midlands region.
Equipment includes Siemens Flash CT, Phillips Ingenia 1.5T MRI, Philips EPIQ 7G Ultrasound, Digital General X-ray (DR), and Digital Mammography.
You will also have the opportunity to be part of a new era at Hauora Tairawhiti (Gisborne hospital). A new state-of-the-art medical imaging research centre, The Matai Medical Research Institute, is to be established here and will focus on mild traumatic brain injury and heart disease. This has the potential to make Gisborne a centre of excellence in MRI and an exciting prospect for a specialist radiologist moving into the local area.

For this role, therefore, you will have recent broad specialist experience in Radiology and be comfortable working in a range of modalities (including ultrasound, MRI and CT), as this is very much a generalist role.
In addition, you will have a sound understanding of contemporary models of care; proven leadership skills and experience working in a multidisciplinary team environment; an interest in medical education and teaching; and of course, a commitment to contributing to ongoing quality improvement programmes.
What's on offer?
Total package ranges NZ$190,000 - $300,000 per annum, depending on experience
This includes: Base salary from NZ$161,304 to $240,000 pa (approx £82,000 to £122,000 pa), depending on level of experience; with on-call calculated on top of your base; Continuing Medical Education Allowance NZ$16,000 + 10 days CME leave pa.
Plus relocation assistance
The Hospital
This is a comprehensive, well-equipped secondary hospital with modern facilities. They have established systems for tertiary support and clinical backup with Waikato Hospital, Auckland Hospital and Starship Hospital. This includes clinical advice and urgent transfer, if required.
The Hospital is committed to the needs of Māori who make up 65% of admissions to the hospital and form 46.2% of the region's total population. There is also an active focus on Māori Health issues and respecting Māori culture and customs with regards to patient care. This makes Hauora Tairawhiti (Gisborne Hospital) a unique environment where you will encounter a diverse range of conditions, treatment procedures and cultural practices. For those not from New Zealand, this provides valuable exposure and experiences both professionally and socially.
The Location
Gisborne features a prevalent café culture and restaurants which serve locally sourced fresh produce and award-winning wines from local boutique vineyards. Local schools are excellent and real estate is affordably priced – there is something ideal to suit your needs from apartments, townhouses, something more rural (lifestyle block) or close to Wainui Beach. Gisborne enjoys warm summers (up to low-30s, degree celsius) and mild winters and is considered one of the sunniest places in New Zealand. It is also the first place to see the sunrise every morning.
Locals enjoy easy access to a fantastic untouched natural environment, which lends itself to such outdoor pastimes as surfing, paddle boarding, fishing, sailing, ocean swimming, mountain biking and hill walking etc. It's also a popular holiday destination for other visiting Kiwis in the summertime, drawn to the hot summer weather, annual music festivals, vineyard tours and surfing competitions.
The local airport has regular daily flights to Auckland and Wellington airports (1 hr flights), making international connections easy, as well as making other domestic destinations such as Queenstown and the Bay of Islands easily accessible.
Additionally, you're only a few hours drive from stunning Tauranga city and surrounding beaches in the Bay of Plenty, and the beautiful Hawke's Bay wine region.
Find out more about Gisborne and the Tairawhiti region here.
Requirements for this role
Ideally, you will hold FRANZCR and full Vocational registration with the Medical Council of New Zealand (MCNZ).
Alternatively, if not NZ-trained, you will hold equivalent specialist qualifications from either the UK (via CCT), Australia (FRANZCR), Canada (FRCPSC)(DR), South Africa (FC Rad Diag(SA)) or the USA (American Board Certified) that will enable specialist registration with Medical Council of New Zealand via the Provisional Vocational registration (long term) pathway or Locum Tenens (short term, up to 12 months) registration pathway.
These are the two specialist pathways for Radiologists in NZ.
Primary Source Verification using EPIC **
From 1st November 2017, all relevant qualifications must now be verified by ECFMG using the EPIC system on behalf of the Medical Council of New Zealand. If you are committed to working in New Zealand, we encourage doctors to start this process off as soon as possible if you hold qualifications from outside NZ. Delays in verifications can impact on start dates, if not completed timeously. Candidates are invited to log on to EPIC and complete this step online. EPIC verifies your identity and your qualifications directly.
Log on to EPIC here and read the FAQs section about how to get started.
Photo credit: tairawhitigisborne.co.nz - Wainui Sunrise, Damon Meade
More searches like this