Consultant in Child & Adolescent Psychiatry
Recruiter

Location

Cork (County), Munster (IE)

Closes

22 May 2019

Sector

Specialty

Career Level

Contract Type

Hours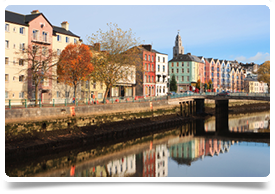 Consultant in Child & Adolescent Psychiatry - Cork, Ireland
An opportunity is available for an experienced Consultant Psychiatrist in Child and Adolescent Mental Health to join a mental health service in the south of Ireland. This is a requirement on a fixed term contract basis, for 6-12 months with a view to becoming permanent, you will be directly employed on a very competitive salaried basis - this cannot be paid on an hourly rate (other opportunities on an hourly rate may be available - please get in touch to discuss).
An excellent salary is on offer for the post, based upon your previous Consultant level experience, plus a generous annual leave/study leave policy. Happy to discuss this on an individual basis.
You will be responsible for the care and treatment of patients in your clinical charge, with the service to be as community orientated as possible. You will provide a service with the multidisciplinary team for patients referred for specialist treatment encompassing comprehensive programmes of care, including family support and advice where necessary.
If you would like to spend some time working in a beautiful part of Ireland and supporting an excellent mental health service, then please get in touch to discuss the details. There will be a requirement to be on the Irish Medical Council Specialist Register, which I can discuss individually and support with any applications.
Please get in touch with Karen Diamond (karen@headmedical.com; 0131 240 5261) for the full details.
More searches like this