GP – Interviews with an Australian Employer – London / Edinburgh / Manchester / B'ham – March 2019
Recruiter

Salary

Very competitive – contact Vicki for more information.

Closes

03 Apr 2019

Sector

Specialty

Career Level

Contract Type

Hours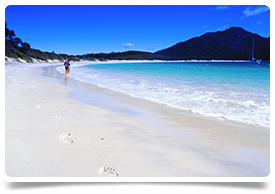 Our Australian client is visiting the UK in March 2019 to meet GPs interested in making the move down under or who wish to find out more about the career opportunities on offer.
They will be in London, Edinburgh, Manchester, and Birmingham between the 20th and 26th of March.
They have opportunities in and around all the major cities and in some beautiful rural locations. They can offer 12-month contracts with AU$10,000 relocation (up to AU$40,000 relocation for longer contracts). 70% billings and modern medical centres with lots of UK GPs working with them who can offer you support and help you settle in quickly.
If you are not ready to make a move yet but would like to take the opportunity to find out more about what is involved they are happy to have a chat while they are here please get in touch.
To find out more, or to apply, contact Vicki McLaren on +44 (0)131 240 5263 or email vicki@headmedical.com
Similar jobs
Australia (AU)
Very competitive
Head Medical

Melbourne (Suburb), Greater Melbourne (Inner) (AU)
Very competitive
Head Medical

Australia (AU)
$275,000 up to $350,000
HealthStaff Recruitment
More searches like this