Consultant Physician with an interest in Diabetes & Endocrinology
Recruiter

Location

Dumfries and Galloway

Closes

11 Mar 2019

Sector

Specialty

Career Level

Contract Type

Hours
Consultant Physician with an interest in Diabetes & Endocrinology - Dumfries & Galloway, Scotland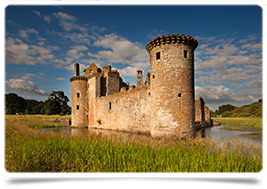 An excellent opportunity is now available for an experienced Consultant Physician with an interest in Diabetes & Endocrinology to join a district general hospital located in the south west of Scotland. This is a full time post working with a very strong multi-disciplinary team, you will be working alongside the current Consultant Physician with interest in Diabetes and Endocrinology and the aim is to increase the local Diabetes Services to support managing diabetes in an inpatient setting.
Wide general experience in all aspects of general medicine, diabetes/thyroid disease will be required, alongside specialty training in diabetes care and basic endocrinology also. GMC registration will be required, ideally you will be on or eligible for the specialist register also.
Dumfries & Galloway is a beautiful rural location, the cost of living is very affordable and there are excellent schools available for those relocating with children. Crime rates are low also, and there are many opportunities to explore arts and theatre in the local area too. Situated in the south west of the country, there is easy access by road or rail to both Glasgow and Edinburgh. To the south you can reach Carlisle, in the north of England, in less than 30 minutes.
An excellent salary is on offer in line with NHS Scotland payscales, a relocation package may be available in some circumstances too. If you would like to find out more and review the full job description then please contact Karen Diamond at Head Medical (0131 240 5261).
More searches like this