Consultant job opportunities in Asia – Enjoy a new challenge in 2019!
Recruiter

Salary

Very competitive – contact Amanda for more information.

Closes

11 Feb 2019

Sector

Career Level

Hours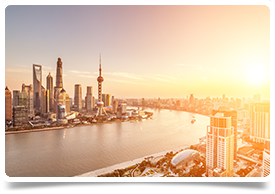 Have you ever considered working in Asia?
Many people have misconceptions about what living and working in China is really like but with opportunities to fast-track your career, live a luxurious lifestyle for less and work within a welcoming and friendly environment, China has so much to offer adventurous doctors.
With cities like Seoul, Tokyo, Manila, Bangkok and Singapore all within 2–5 hours reach, you can also make the most of your spare time getting to know this fascinating region!
We currently have some fantastic opportunities available with one of the best private healthcare providers in China, who have international standard hospitals in Shanghai, Beijing and Guangzhou:
What are the roles?
Emergency Medicine physician (all levels) – Beijing
Emergency Medicine physician (all levels) – Shanghai
Emergency Medicine physician (all levels) – Guangzhou
Paediatrics physician (all levels) – Guangzhou, Beijing and Shanghai (inpatient and outpatient roles available)
OBGYN physicians (all levels) – Shanghai (English speaker) and Beijing (Bilingual candidate preferred)
Orthopaedic Surgeons (Sports medicine) – Shanghai and Beijing
Paediatric Orthopaedic Surgeon – physician (all levels)
(Please note, if you don't see your speciality currently listed however want to explore opportunities in China, feel free to contact me for an informal chat).
What's on offer?
Generous salary package – from £130,000 to £250,000 p.a. (speciality dependent)
Incredible work/life balance
A chance to fast-track your career
Opportunity to work in a highly respected, internationally accredited hospital
Excellent holiday leave of 26 days, plus 11 days public holiday
Full Medical indemnity insurance cover
Work permit and medical registration fees
CME allowance and leave
3-year contract with option to renew
Tax incentives on flights home per year, school fees, learning Mandarin and Accommodation
Lower cost of living than in the UK/Europe
To be eligible we are looking for candidates with:
Certification by one of the medical specialty boards of the American Board of Medical Specialties (ABMS)
Specialist Certification by the Royal College of Physicians and Surgeons of Canada
Fellowship with the Hong Kong Academy or College (FHKAM, FHKAM etc)
Specialist certification from Singapore or Korea
Certificate of Completion of Training (CCT or CCST) awarded by a competent authority of the UK or Ireland
Certification by one of the Royal Colleges in Australia
Specialist medical qualification from Western Europe
Fellowship of the Royal college of Physicians of South Africa
PLEASE NOTE ALL APPLICANTS MUST HOLD A CLEAN MEDICAL LICENSE AND BE FLUENT IN ENGLISH, TO BE CONSIDERED (Chinese language skills are a bonus but not essential, unless specified).
To find out more, or to apply, contact Amanda Gregory on +44 (0)131 240 5281 or email amanda@headmedical.com
More searches like this