Rural Hospital Doctor – Scotland
Recruiter

Location

Dumfries and Galloway Region

Salary

Very competitive – contact Jo for more information.

Closes

08 Feb 2019

Sector

Specialty

Career Level

Contract Type

Hours
Interested in providing in-patient and A&E care?
This is an excellent opportunity to develop acute care skills, supported by a highly-skilled multi-disciplinary team.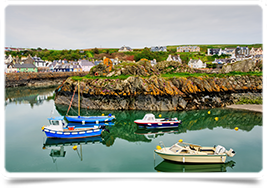 You will provide medical care to Accident and Emergency Services, Rehabilitation Ward and the Acute Ward. Based in a modern, purpose-built hospital in one of the most beautiful areas of Scotland, the Emergency Department deals with approximately 15,000 patients per year many with relatively minor conditions but occasionally severely ill or injured patients when rapid evacuation will be required. Supervision of the role in the Emergency Department is provided by Emergency Department Consultants.
The Emergency Department is staffed by experienced nursing staff including 4 Emergency Care Practitioners who will support the post holder in providing Emergency Service – treating minor and moderate illness and injury, admitting selective patients for intermediate care within the Acute Ward, resuscitation and the transfer of more ill patients to Dumfries and Galloway Royal Infirmary by ambulance or for patients with severe trauma contacting the Emergency Medical Retrieval Service in Paisley who will helicopter in a consultant led retrieval team to transfer the patient rapidly to Glasgow.
The post holder may occasionally be required to provide medical support, in an emergency, to the midwife led Obstetric Unit, the nurse led Renal Dialysis Unit and nurse delivered Chemotherapy Service. In these settings no specialist knowledge of Obstetrics, Renal Dialysis or Chemotherapy will be expected: the standard required will be that of the ordinary doctor exercising due care.
The purpose of this role is to work with visiting consultants, permanent nursing staff and AHPs in providing the hospital with medical staff appropriately skilled to deal with a wide range of medical work encountered. The hospital also is the base for the Primary Care Out of Hours Service which is situated within the Emergency Department. During the Out of Hours periods and weekends, it is expected that the Out of Hours Primary Care GP and the Hospital Doctor will work together sharing, where appropriate the care of patients.
Your hours of work will be 44 hours per week on a shift system. You will be expected to cover all aspects of the role including overnight work, daytime hospital work and weekend work, working in either the Emergency Department or the wards depending on the rota. You will have advance notice of your part in the rota and each member of the team will rotate through all aspects of the rota and there maybe additional shifts available for you to undertake and these will attract additional remuneration. GP trained doctors may also (if they wish) undertake shifts within the General Practice Out of Hours Service by separate arrangements via a web based session booking system.
This is a unique position and requires an experienced GP looking to broaden their skills within a hospital setting.
Candidates MUST be registered with the GMC and have a licence to practice.
To find out more, or to apply, contact Jo Hood on +44 (0)131 240 5266 or email jo@headmedical.com
More searches like this