GP – Victoria, Australia – DWS – Stunning coastal location
Recruiter

Location

Geelong, Greater Geelong (AU)

Salary

Very competitive – contact Sarah for more information.

Closes

08 Jan 2019

Sector

Specialty

Career Level

Contract Type

Hours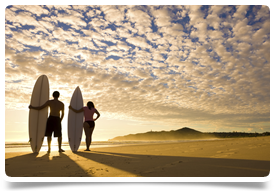 This clinic is a new, modern three-room practice with an additional fully equipped treatment room. With plans started to build a 12 room GP clinic, pathology, radiology and allied health centre on the existing site it will offer the local community a range of medical services from a purpose-built facility.
Located in one of the fastest growing urban regions in Australia with the expectations of 60,000 residents by 2025, there is no shortage of patients visiting the practice and looking ahead the need will continue to grow.
The clinic is ideally situated between Geelong and Barwon Heads with Torquay (the gateway to the Great Ocean Road) not far away.
If you are a GP looking to raise your family in a prestigious but affordable bay and seaside area that is close to great private and public schools as well as Deakin University Geelong Campus then this is the clinic to apply for.
If you are looking to move closer to Melbourne but still wish to enjoy the balance of urban, rural and seaside location, then there is no better DWS opportunity in the country.
The practice is attracting many new patients every day and the current partners are fully booked and working extended hours.
This is your opportunity to grow your own patient base while enjoying the benefits that working in group practice delivers.
The practice is willing to assist you by funding a comprehensive marketing and communications strategy while offering an attractive initial fee sharing arrangement.
To find out more, or to apply, contact Sarah Spencer on +44 (0)131 240 5277 or email sarah@headmedical.com
Similar jobs
Australia (AU)
Very competitive
Head Medical

Pilbara, Western Australia (AU)
$280,000+ (based on 38 hours per week)
HealthStaff Recruitment

Sydney (Region), New South Wales (AU)
HealthStaff Recruitment
More searches like this