GP – Family Physician – Alberta, Canada
Recruiter

Salary

Very competitive – contact Martin for more information.

Closes

01 Jan 2019

Sector

Specialty

Career Level

Contract Type

Hours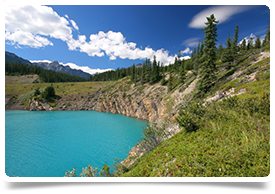 We have an excellent GP opportunity that has arisen within a small city twenty minutes from Edmonton city centre, Alberta, Canada.
This brand new, purpose-built medical clinic are known for providing the best environment for its doctors and its patients and they pride themselves on providing the highest standards of care.
I am keen to speak with GPs who currently hold CCFP & LMCC!
However, should you hold MRCGP (MICGP or FRACGP) & MCCEE please don't hesitate to get in touch.
So exactly how does St. Albert, a small city on the fringe of Edmonton, beat out every other city in Canada? Take your pick. Unemployment sits at just above 4%, incomes are among the highest in the country, crime rates are steadily falling, and while its winters can be cold, there's plenty of sun all year round. The numbers, though, don't begin to describe the appeal St. Albert holds, especially for young families.
St Albert was declared the Best City in Canada in 2014, and the Best Small City in Canada in both 2015 and 2016. Within specific categories, the publication declared St. Albert as the #4 place to raise a family and #9 for new citizens to settle out of all Canadian cities for 2016.
Next Steps
We have assisted many doctors in making the move overseas and we'd be delighted to discuss options with you in strictest confidence.
Should you be interested in opportunities elsewhere in Canada, please don't hesitate to get in touch!
To find out more, or to apply, contact Martin Merrick on +44 (0)131 240 5285 or email martin@headmedical.com
Similar jobs
British Columbia (CA)
Very competitive – contact Martin for more information.
Head Medical

Ontario (CA)
Very competitive – contact Jo for more information.
Head Medical

Canada (CA)
$100,000-$300,000 (CDN)
Western Canada
More searches like this