Consultant Paediatric Orthopaedic Surgeon (Spinal) - Doha, Qatar
Recruiter

Salary

Very competitive – contact Annie for more information.

Closes

06 Dec 2018

Sector

Specialty

Career Level

Contract Type

Hours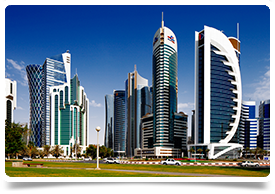 We are urgently seeking a Locum Consultant Paediatric Orthopaedic (Spinal) Surgeon for a world-class medical and research centre in Qatar. Locum contracts range from 2 to 6 months in duration.
You will be working in a brand new, state-of-the-art academic medical center that will function to the highest level of international standards. Its clinical focus is on the specialty care of women and children. The inpatient facility opened during the first quarter of 2018.
The Department of Surgery offers a comprehensive range of routine and advanced surgical services for women and children, equipped with state of the art technology in a completely digital hospital environment. The Department of Surgery is made of the following services, delivered in accordance with best practice standards whilst being driven by clinical evidence methodologies, in a patient-centered, highly collaborative environment in the paediatric population; general and thoracic surgery, plastic and maxillofacial surgery, orthopaedic surgery, otolaryngology surgery, ophthalmology surgery, cardiac surgery, dental surgery, neurosurgery and urology. In addition, surgical treatment for acute gynaecological surgical conditions will be provided. Within each of these sub-specialties care for the spectrum of diseases seen in the paediatric population will be provided.
Qualifications
Medical Degree (MD, MBBS, MBBCH);
Completion of a residency program with specialty experience or training in Orthopaedics;
Board Certification, or it's equivalent in Orthopaedic Surgery from an accredited Western Board;
Sub-specialty Fellowship in Paediatric Orthopaedics (or equivalent training or certification);
8+ years' of post certification / residency in Orthopaedics from a North American Academic/Health care Institution or equivalent in UK, Ireland, Australia or New Zealand;
Paediatric Spinal Surgery experience preferred;
Valid professional license in the country of origin or country of practice in the specialty area;
Eligible for licensure as a Consultant in the State of Qatar;
Location
Qatar is one of the wealthiest countries in the world, and is located on the east coast of the Arabian Peninsula. The country is pressing ahead with ambitious social, economic and infrastructure development plans and will invest tens of billions of pounds in developing its infrastructure over the next 10 years with rapid population growth driving demand for accommodation, medical and education services. The country provides a safe and family-friendly expatriate lifestyle, with an excellent range of shops, restaurants, museums, cultural events, world-class universities and social and sporting clubs and facilities.
To find out more, or to apply, contact Annie Nicholson on +44 (0)131 240 5251 or email annie@headmedical.com
More searches like this