Clinical Director – Adult Psychiatry – Perth, Western Australia
Recruiter

Location

Perth (Region), Western Australia (AU)

Salary

Very competitive – contact Al for more information.

Closes

06 Dec 2018

Sector

Specialty

Career Level

Contract Type

Hours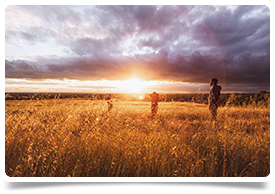 Flexible location arrangements - eg work in Perth and fly to site as required.
Clinical Director position - lead a rural service, from Perth! 
Lucrative remuneration package.
This position presents a sensational opportunity for a FRANZCP to take charge of a rural service in the Goldfields in Western Australia. What is unique about this job now is you can work in Perth and travel as required to site or relocate permanently - the choice is yours!
The Clinical Director will be responsible for ensuring that all clinical work in Mental Health within the Goldfields Region of Western Australia is in line with the Mental Health Act of 1996.
The airport in Kalgoorlie is well serviced with 4 flights a day to Perth.
The hospital has been recently transformed into a modern unit with first class facilities. When you are on site you will manage all specialist mental health services (all ages) to the Goldfields Region, ensuring a comprehensive range of high quality work is delivered to residents of Kalgoorlie, visitors, and - importantly - those who live in regional areas. You must be prepared to travel to meet these needs of the community. It is likely you will spend approx 1 day a week in Esperance on the coast. When - or if - you are working in Perth you will co-ordinate and manage your responsibilities appropriately, efficiantly and safely.
A key requirement of this role is that the successful applicant must be passionate about clinical care, quality and excellence. You will have exceptional stakeholder liaison skills and be able to build strong and meaningful relationships. Further, you will supervise Registrars in training and other medical officers who are permanent or are VMOs when on site. If managing remotely you will make yourself available and be supportive and empathetic. 
It is essential that you are a FRANZCP and be able to undertake and lead psychiatric assessment, diagnosis and treatment in a generalist context. Applicants with rural psychiatry and telehealth experience will be highly regarded. 
If you are an IMG interested in this job, FRANZCP will be given strong preference however you will be considered. However, you will expected to relocate to the Goldfields region. If FRANZCP you have the option to work in Perth.
To find out more, or to apply, contact Al Spinner on +44 (0)131 240 5276 or email al@headmedical.com
More searches like this