Consultant Psychiatrist (Community) - Relaxed lifestyle in sunny Nelson, top of the South Island
Recruiter

Location

New Zealand (NZ)

Closes

30 Oct 2018

Sector

Specialty

Career Level

Hours
Roles in this part of New Zealand are rare - and we have two!
People love the climate and lifestyle and put down long-term roots.
We are seeking Consultant Psychiatrists to be based in Nelson at the top of the South Island – one of NZ's top destinations.
These are permanent positions (0.8fte to 1.0fte, negotiable), working across both inpatient and community settings.
Relaxed family lifestyle at the Top of the South Island
FRANZCP or equivalent specialist qualification
Experience working in community settings
Experience in crisis assessment and management
Opportunity to take on a leadership role (additional 0.1 - 0.2fte)
Stunning natural landscape: beaches, lakes, mountains, National Parks
Explore the café culture, artist retreats, craft breweries, award-winning vineyards…
Joining a team of 7 Consultant Psychiatrists and 4 Medical Officers/Registrars, you will be part of well-established and well-respected specialist team delivering services to a population of approx. 140,000.
The well-established community psychiatric services include a community mental health team, with 24-hour acute intervention, general adult, child and adolescent, older persons and addiction medicine. Inpatient care is provided through an onsite 26-bed inpatient unit with IPC facilities.
See more about Nelson Marlborough Health
The Role
You will have broad specialist experience and skills across general adult psychiatry in community setting(s), preferably including crisis assessment and management.
In addition, you will also have a sound understanding of contemporary models of care and commitment to current standards of evidence-based and best practice; proven leadership skills and experience working in a multidisciplinary team environment; an interest in medical education and teaching, including providing supervision and education to medical students, registrars and other clinical staff; and of course, a commitment to client centred and family inclusive care, working collaboratively with clients in setting treatment goals and involving family accordingly.
*If you also have additional experience in a leadership role, you may like to be considered for the Clinical Director Mental Health & Addictions (0.2 fte) and/or Director Area Mental Health Services (DAMHS) role (0.1fte), both positions to be advertised in due course.
What's on offer?
Total package circa NZ$180,000 - $280,000 pa depending on experience
Includes base salary range NZ$158,141 - $230,000 pa depending on experience
Continuing Medical Education Allowance NZ$16,000 pa + 10 days CME leave pa
Relocation assistance
*Please note, where an appointment is 0.8fte, remuneration package will be calculated pro-rata.
The Location
Nelson and the Tasman region offers a fantastic lifestyle for families and those who love the great outdoors: mountain biking, paddle boarding, kayaking, hillwalking, sailing, mountain biking, ski-ing, fishing, and golfing - the opportunities to enjoy the beaches and National Parks are endless.
The sunny climate and rich soil create ideal conditions for vineyards and many award-winning wines hail from this part of New Zealand.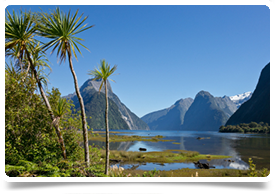 Nelson has easy access transport links to the rest of the South Island, as well as the North Island, which makes it such a popular place to live.
Nelson has its own busy domestic airport, with regular daily flights connecting to all three International Airports in Wellington (35 mins), Auckland (1hr 25 mins) and Christchurch (50 mins).
But if you prefer a nice leisurely drive, Christchurch is approx. 5 hrs drive south through some stunning parts of the South Island, from Marlborough, the Awatere Valley, Kaikoura, Waipara and finally, Christchurch.
Ferries also operate daily in/out of Wellington across the Cook Strait to Picton (3.5 hrs) with onward drive of 1hr 45mins to Nelson.
Find out more about Nelson and the Tasman region
Requirement for this role
Ideally you will hold FRANZCP and full Vocational registration with the Medical Council of New Zealand (MCNZ).
Alternatively, if not NZ trained or based, you will hold equivalent specialist qualifications from either UK (via CCT), Australia, Canada or USA that will enable Provisional Vocational (long term) registration or Locum Tenens (short term up to 12 months) registration.
These are the specialist pathways for medical registration in NZ for Psychiatrists and we can assist with medical registration and work visa applications if you are successfully appointed.
Please visit the MCNZ website for details on the medical registration requirements.
Primary Source Verification using EPIC
From 1st November 2017, all relevant qualifications must now be verified by ECFMG using the EPIC system on behalf of the Medical Council of New Zealand. If you are committed to working in New Zealand, we recommend starting this process off as soon as possible if you hold qualifications from outside NZ. Candidates can log on to EPIC and complete this step online very easily. EPIC verifies your identity and your qualifications.
Log on to EPIC here and read the FAQs section about how to get started.
Similar jobs
Tauranga (Locality), Bay of Plenty (NZ)
Bay of Plenty District Health Board

New Zealand (NZ)
Very competitive – contact Leona for more information.
Head Medical
More searches like this