GPs – Escape the UK winter with a new job in New Zealand – Great salary and benefits
Recruiter

Location

New Zealand (NZ)

Salary

Very competitive – contact Debbie for more information.

Closes

25 Oct 2018

Sector

Specialty

Career Level

Contract Type

Hours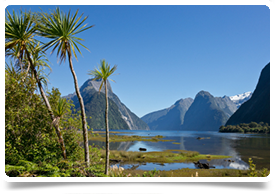 We are delighted to be working with a number of fantastic practices across both the North & South Islands of New Zealand who are looking for General Practitioners like you to come and join their team.
New Zealand is world-renowned for providing that highly sought after work like balance and has most recently been voted 2nd Safest Country in the world in The Institute for Economics and Peace (Global Peace Index 2018).
With the medical registration process for New Zealand being one of the quickest, the good news is that you can be out there in your new job in just 2–3 months!​​
Opportunities in urban, rural and coastal locations
6-month to long-term contracts available
No geographical restrictions to where you can live and work
All special interests are welcomed as a valued addition to the practice
Auckland ranked 3rd best city in the world – 2018 Quality of Living rankings
Wellington ranked 15th best city in the world – 2018 Quality of Living rankings
Salary varies depending on experience – approx. NZ$160,000 to NZ$200,000
We have assisted many Doctors in making the move to New Zealand and we'd be delighted to discuss your options in the strictest confidence.
We also offer a referral reward if you refer a friend and we place them! Click here for details​.
To find out more, or to apply, contact Debbie Kirk on +44 (0)131 240 5279 or email debbiek@headmedical.com
Similar jobs
Australia (AU)
Very competitive, contact us for details.
Head Medical

New Zealand (NZ), Christchurch (NZ)
Pegasus Health (New Zealand)

Auckland (Region) (NZ)
Very competitive – contact Debbie for more information.
Head Medical
More searches like this