GP – South Perth, Australia – 70% billings – AU$10,000 relocation
Recruiter

Salary

Very competitive – contact Vicki for more information.

Closes

16 Oct 2018

Sector

Specialty

Career Level

Contract Type

Hours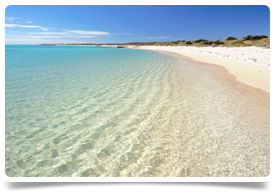 This bulk-billing practice is located in one of the fastest growing suburbs of South Perth, and the 8 doctors at this practice are fully-booked and cannot meet demand. They require an additional GP to join the team.
The practice has been open for 3 years and is based in a busy main street in a modern building. It's a well-equipped, patient-focussed practice located in the vibrant community of Baldivis.
70% billings
AU$150 per hour min guarantee for the first 3 months
AU$10,000 relocation assistance
AU$300,000 to $400,000 annual earnings
It is a well-run practice with 4 nurses and a full range of Allied Health professionals and pathology onsite.
They are open 8am to 10pm and over weekends. GPs work 40 hours a week, evenings and weekends are covered on a rota basis. They are flexible with regards hours and doctors' individual preferences. Any specialist interest or training interests will be fully supported.
The GPs at the practice over a range of services including minor procedures for lumps and bumps, mental health care plans, chronic health care plans, joint injections, circumcisions, vasectomies, iron infusion, coil/implant insertion and removals.
The Location
Perth is the booming state capital of Western Australia, with around 1.6 million people living in the city. It is 5 hours closer to the UK that the East coast and is a top choice for UK expats.
Perth is the only capital city with a wine region, conservation areas and 19 beautiful beaches all close enough to be enjoyed in a day, along with plenty of nightlife, shopping, outdoor dining and amazing marine adventures. Perth transport gets you wherever you want to be by land, sea and air.
There are more than 30 travel routes connecting Perth and Perth airport with the rest of Australia and the world, making the nation's sunniest capital and most diverse state surprisingly accessible.
To find out more, or to apply, contact Vicki McLaren on +44 (0)131 240 5263 or email vicki@headmedical.com
Similar jobs
Australia (AU)
Very competitive, contact us for details.
Head Medical

Sydney (Region), New South Wales (AU)
Very competitive
Head Medical
More searches like this