GP – Queensland, Australia – DWS – 80% billings – Accommodation and car on arrival
Recruiter

Salary

Very competitive – contact Sarah for more information.

Closes

06 Sep 2018

Sector

Specialty

Career Level

Contract Type

Hours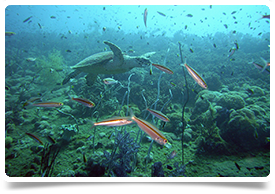 The practice we are recruiting for is conveniently located within a large shopping centre so there is a great flow of patients who have the benefit of easy access to pharmacies and pathology services.
The practice offers bulked billing services to their patients and is open Monday to Saturday and is closed on Sundays and public holidays.
They offer general medical care for illness and injuries; and a range of extended services from family planning, contraception solutions and pregnancy care, to minor procedures, chronic illness management and occupational health services including coal board medicals.
On offer:
80% billings
Accommodation and car for two weeks
Orientation programme
Potential earnings of AU$450,000+
Bundaberg is a unique regional city, boasting a population in excess of 70,000 and all the facilities of a large city, while still maintaining the ideal laidback Australian lifestyle. A range of both private and public primary and secondary schools are available, with TAFE Queensland and Central Queensland University rounding out tertiary education within the area. This is a city to feel at home in, where you can lose yourself in the natural beauty Queensland has to offer, rather than get lost amongst the skyscrapers of the concrete jungle.
To find out more, or to apply, contact Sarah Spencer on +44 (0)131 240 5277 or email sarah@headmedical.com
Similar jobs
Australia (AU)
Very competitive, contact us for details.
Head Medical

Sydney (Region), New South Wales (AU)
Very competitive
Head Medical
More searches like this