GP - Sydney South West, Australia – Relocation assistance – 70% billings
Recruiter

Location

Sydney (Region), New South Wales (AU)

Salary

Very competitive – contact Vicki for more information.

Closes

06 Sep 2018

Sector

Career Level

Contract Type

Hours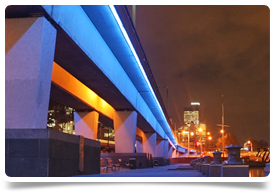 GP practice less than 1 hour from Sydney CBD.
70% billing
AU$130 hourly minimum guarantee
AU$6,000 relocation costs
This is a modern 14-room practice in one of the fastest growing areas of NSW. The recruitment of GPs will be staggered to allow existing doctors to be fully booked before expanding the team.
The practice will be open 8am to 8pm, 7 days a week and will service a mixed demographic with lots of families.
You will be supported by an experienced practice manager, nurse and receptionist in the surgery which is a brand new building equipped to a very high standard with 14 consulting rooms, treatment and procedure rooms. There is an on-site pharmacy, pathology and physiotherapist.
Any special interests will be welcomed and supported especially Occupational health or Paediatrics.
Location
The practice is in South west Sydney and is less than 1 hour to the city centre. There are lots of great surrounding suburbs with highly recommended schools for families.
Sydney is a vibrant and cosmopolitan city, home to a mix of arts and culture, fantastic restaurants, exciting nightlife, some of the world's best beaches and a rich cultural heritage. It is a wonderful city and a destination that it is very hard not to fall in love with so what are you waiting for?
To find out more, or to apply, contact Vicki McLaren on +44 (0)131 240 5263 or email vicki@headmedical.com
Similar jobs
Canada (CA)
£250,000 - £350,000 plus benefits
Your Doctors Jobs

Australia (AU), Brisbane, Queensland
$105377 to $148091 AUD base salary
Children's Health Queensland

Perth (Region), Western Australia (AU)
$130,145.00 to $174,823.00
Western Australia Health Department
More searches like this