Speciality Doctor in Emergency Medicine - Remote Island Location - UK
Recruiter

Location

Outer Hebrides (Na h-Eileanan an Iar)

Salary

Very competitive – contact Jo for more information.

Closes

03 Sep 2018

Sector

Specialty

Career Level

Contract Type

Hours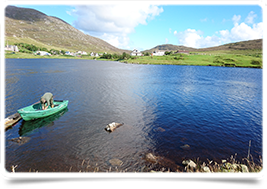 Working in the largest and what are considered to be the most attractive Scottish Islands offers a unique opportunity to combine modern and progressive clinical practice with a life style that is difficult to match. The post is mainly out of hours working within a highly motivated team.
Mentoring, training and clinical supervision will be provided to ensure competencies are achieved for the various responsibilities. Suitable individuals would be those at various stages in their careers looking to develop skills and knowledge as an urgent and emergency care practitioner to prepare for a career in remote and rural medicine, General Practice, most specialties or Emergency Medicine.
NHS Western Isles has an innovative approach to the provision of Out of Hours cover incorporating urgent and emergency care into one multi-disciplinary team including GPs, Paramedics, junior doctors, consultants and Nurse Practitioners. The successful candidate will be a member of this developing team and will relate to nursing and medical members of the team. They will be supervised by Consultants on-call with further support from the On Call GP and will supervise junior trainees and nursing colleagues.
The role is designed to encompass: first point of call for NHS24 contacts, support of maternity staff with neonatal care, urgent and emergency paediatric care including responsibility for short-stay admissions along with the paediatrician or Children-on-call GP, and provision of high quality urgent and emergency care within the A&E and admission unit. The post holder will be expected to be competent in the management of the normal range of urgent and emergency injuries, medical, surgical and paediatric presentations.
The Western Isles Hospital is a Rural General Hospital serving approximately 26,500 people. It is modern and well equipped with 90 beds covering General Medicine (including a 4-bedded high dependency unit and a bay for children), General Surgery, Orthopaedics and Trauma, Obstetrics & Gynaecology, Psychiatry and Rehabilitation.
The Hospital has an up-to-date laboratory with ready access to more specialised investigations at other specialised laboratories. The Radiology Department is well equipped for routine radiology, CT scanning, ultrasound and Doppler studies.
The successful applicant will be required to register with the PVG (Protecting Vulnerable Groups) Scheme. NHSWI has accommodation (subject to availability) nearby at reasonable rates. If you do not hold permanent residential status in the UK or hold an EU, EEA or Switzerland passport, you should be eligible to apply under the current immigration process for this post.
It is your responsibility to ensure your eligibility and entitlement to work in the UK in line with UK Border Agency/Immigration rules and regulations. NHS Western Isles cannot guarantee that that a certificate of sponsorship could be obtained.
Depending on the contract offered, the post may be eligible for relocation costs
Salary range from £38,685 - £72,140 plus enhancement for antisocial hours
Plus Distant Island Allowance (£985 per annum)
The post is for 40 hours per week – part time and fixed term contracts will also be considered
To find out more, or to apply, contact Jo Hood on +44 (0)131 240 5266 or email jo@headmedical.com
More searches like this