GP – Melbourne, New South Wales – Excellent salary of AU$350,000+ first year
Recruiter

Location

Melbourne (LGA), Greater Melbourne (Inner) (AU)

Salary

Very competitive – contact Sarah for more information.

Closes

07 Aug 2018

Sector

Specialty

Career Level

Contract Type

Hours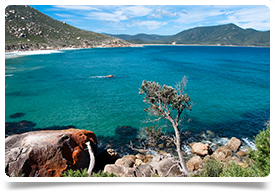 Looking for an opportunity to develop your GP career in a fabulous coastal location? We are recruiting for a private billing, patient centred practice in country Victoria.
Holistic, patient centred medicine
Private billing
65%
Current GPs earn in excess of AU$400,000
This modern, fully computerised and accredited practice is located in the largest city in the east Gippsland Region; Bairnsdale. They have a strong business plan is in place for the clinic to become the leading provider of good health outcomes for the community and are well on the way to achieving this.
The clinic has a pathology centre at close proximity, and consists of 4 consulting rooms and a general treatment room. The practice is extremely popular with the local population as they do not practice '5 minute medicine' and the current doctors are both fully booked.
They would like to recruit two new doctors both in a full time basis (10 sessions per week) with no VMO or on call required.
In clinic, you will be supported by a practice nurse, practice manager and one senior VR GP. Additionally, you will have access to radiology and allied health services.
Patient health issues expected to impact on the clinic include the chronic disease spectrum; however, a full range of general practice services is offered. The clinic operates Monday to Friday 9.00 am to 9.00 pm.
Their highly regarded medical team operates to the highest level of accreditation standards with their expertise across health issues including:
Minor surgery
General health checks
Men's and women's health checks
Family planning
Skin checks
Childhood immunisations
Diabetes / Asthma check-ups
Travel advice & vaccinations
Translating & interpreting services
ECGs and all general pathology
Bairnsdale is a 5 year scheme location, meaning you can reduce your moratorium by half.
To find out more, or to apply, contact Sarah Spencer on +44 (0)131 240 5277 or email sarah@headmedical.com
Similar jobs
Canberra, Australian Capital Territory (AU)
Very competitive – contact Sarah for more information.
Head Medical

Australia (AU), Brisbane
HealthStaff Recruitment

Australia (AU), Melbourne
HealthStaff Recruitment
More searches like this