Consultant Gastroenterologist – Dumfries & Galloway, UK
Recruiter

Location

Dumfries and Galloway Region

Salary

Very competitive – contact Jo for more information.

Closes

06 Aug 2018

Sector

Specialty

Career Level

Contract Type

Hours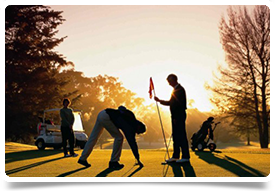 The Post
This is a replacement substantive consultant post to provide medical gastroenterology services in Dumfries and Galloway region. The successful candidate will join a team which comprises Consultant, Specialty Doctor and Nurse Specialist. Gastroenterology services currently include out-patient clinics, in-patient treatment for various gastroenterology disorders and a wide range of endoscopy procedures.
Gastroenterology patients are admitted in ward 10 at the Royal Infirmary. On average there are 8 - 14 patients under the care of the Gastroenterology team. The two Gastroenterologists cover the ward on a 6 week rotation (on and off the ward). The consultant covering the ward, also takes inpatient referrals. Whilst off the ward, the other consultant takes GP phone calls and triages outpatient referrals.
Liver biopsy, biologic administrations, iron infusion and therapeutic ascitic drainage are carried out in the Ambulatory Care Unit on the 23 hour ward. There are well trained nurses to help and oversee these procedures with minimal supervision from the consultants and middle graders. All liver biopsy patients are admitted under the respective consultants and the procedures are performed by radiologists under ultrasound guidance.
It is envisaged that the new gastroenterologist will strengthen and compliment the team. Subspecialty interests will be welcomed such as inflammatory bowel disease, functional bowel disorder, nutrition and oesophageal manometry. The service is supported by 1 x middle grade doctor, an FY1 ( shared on ward 10), 1 x specialty doctor, 2 x part time IBD nurses and secretaries. Funding for an additional specialty doctor post has been approved. Opportunities will be available to undertake ERCP and therapeutic endoscopy. As stated earlier, participation in oesophageal manometry is desirable.
Endoscopy procedures are carried out in 2 dedicated rooms within the Day Surgery Unit. We participate in bowel cancer screening and the unit has excellent equipment including Scope Guides in
both rooms and Olympus Lucera systems. Usual standard accessories such as APC, Clips and Gold probe are available. Oesophageal stents are deployed in one of the endoscopy rooms under
fluoroscopy guidance.
There are four Nurse endoscopists to support the service. The new hospital will have 3 endoscopy rooms which will be of great advantage. All the activities are regularly audited according to JAG
specification, following Global Rating Scale. ERCPs are performed once a week in the radiology department with modern screening facilities. PTC / biliary drainage can be arranged by the interventional radiologists.
This is a 10 PA job but additional 2 PAs can be arranged. Time for teaching and supervision of juniors will be allocated in the job plan.
The Department of Medicine
The Medical Unit provides acute hospital medical services to the population of South-West Scotland. The Division meets once weekly to discuss the challenges of the unit, which recently have included MMC and targets for acute medical admissions. A total of 17 consultants cover the Medical Unit.
Gastroenterology services include out-patient clinics, in-patient treatment for various gastroenterology disorders and a wide range of endoscopy procedures. Further service developments are planned for the future. The successful candidate will be expected to take on oesophageal manometry studies. Opportunity will be available to undertake ERCP, therapeutic endoscopy and to train in oesophageal manometry. Hepatitis clinics are covered by the Infectious Diseases team.
We also have very strong links with Edinburgh Hepato-biliary service with MDT and Liaison Nurse Specialist who co-ordinate Hepatoma care with TACE, radioablation and visiting oncology.
Links with the Scottish Liver Transplant Unit (SLTU) are very good and supportive with shared follow up and telephone follow up. We have regional drug and alcohol services with excellent support from the local Alcohol Liaison Nurse and Consultant.
NHS Dumfries and Galloway proudly serve a population of 148,500 but within a large geographical area of about 2,400 square miles. Dumfries and Galloway stretches from Langholm in the East to Drummore in the West, and from Kirkconnel and Carsphairn in the North down to Sandyhills on the Solway Coast. The Health Board currently employs around 4500 staff excluding GPs and Dentists.
Dumfries and Galloway Royal Infirmary is based in Dumfries and is the main hospital for the region providing a wide range of inpatient and outpatient health services. The Galloway Community Hospital serves Stranraer and the west of the region, is an intermediate unit providing maternity services, and medical & surgical beds. There are bedded units within eight cottage hospitals which provide care services such as minor injuries units. Midpark Hospital provides inpatient facilities for mental health patients.
Experienced Infectious Diseases Clinical Nurse Specialists provide care within DGRI and across the region with nurse led Hepatitis C and Hepatitis B treatment clinics including prison in-reach and collaboration with substance misuse services. There is an ongoing Hepatitis C Action Plan with local MCNs (national meetings for Regional Clinical Leads).
Candidates are required to be GMC registered with a licence to practice and on the specialist register.
To find out more, or to apply, contact Jo Hood on +44 (0)131 240 5266 or email jo@headmedical.com
Similar jobs
Yeovil, Somerset
£77,913 - £105,042 per annum
Yeovil District Hospital NHS Foundation Trust

Bury St Edmunds, Suffolk
£77,913 to £105,042 pa
West Suffolk NHS Foundation Trust

Carlisle, Cumbria
£77,913 - £105,042 pa (plus premia of up to 10%)
North Cumbria University Hospital NHS Trust
More searches like this