GP - New South Wales, Australia – 75% billings – High earning potential
Recruiter

Location

New South Wales (AU)

Salary

Very competitive – contact Vicki for more information.

Closes

03 Aug 2018

Sector

Specialty

Career Level

Contract Type

Hours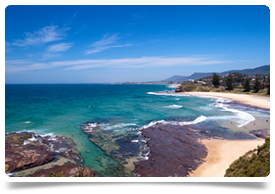 This medical centre has been established for over 30 years. For the past 7 years it has been run by a GP couple who are UK-trained. They are also planning to open a new practice a few kilometres away which will be a standalone building.
The new practice will have 4 consulting rooms and there is the opportunity for GPs to work at either practice or split their time between both practices. Both surgeries are equipped to an excellent standard.
75% of billings
Min guarantee for the first 3 months
High earning
They are the only practice in that suburb and cannot meet patient demand so new doctors should expect to build up a patient base very quickly.
The GPs currently work Monday to Friday 9am to 4pm and Saturday 8am to10.30am, there is flexibility regarding hours and the opportunity to start earlier or finish later if that is the GPs preference.
It is a predominantly bulk-billing practice with the opportunity for some private billing. You will be supported by a practice manager, qualified nurse and admin staff.
To find out more, or to apply, contact Vicki McLaren on +44 (0)131 240 5263 or email vicki@headmedical.com
Similar jobs
Canberra, Australian Capital Territory (AU)
Very competitive – contact Sarah for more information.
Head Medical

Australia (AU), Brisbane
HealthStaff Recruitment

Australia (AU), Melbourne
HealthStaff Recruitment
More searches like this