Specialist Respiratory Physician – Hamilton, New Zealand
Recruiter

Location

Hamilton (Territorial authority), Waikato (NZ)

Salary

Very competitive – contact Tina for more information.

Closes

24 Jul 2018

Sector

Specialty

Career Level

Contract Type

Hours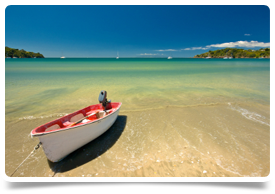 We are seeking a passionate and committed Specialist Respiratory Physician to join a dynamic, progressive and multidisciplinary department at Waikato Hospital, the largest tertiary hospital in New Zealand. The broad focus on patient care, research and education offers an excellent career opportunity.
Waikato District Health Board plans, funds and provides health services across a district over more than 390,000 people. It provides tertiary care for cardiothoracic surgery and is the lead in regional cancer care for a population of over 800,000.
You will be joining 6 other respiratory physicians to provide respiratory care in a busy inpatient ward and consultations to other inpatient services. There are full range of outpatient clinics and 2 peripheral clinics a month. You need to have a strong clinical background in asthma and respiratory physiology, although not essential if you meet all the other recruitment criteria.
As well as concentrating on patient centred care, the department also has a strong research focus and collaborates with national and international groups in conducting clinical research and audit. The respiratory laboratory is fully functional and going through a process for expansion of the service and new directions.
What can you expect?
Part of a large dedicated team of physicians, registrars, clinical nurse specialists, research nurses, physiologists and administrative staff in respiratory department
New inpatient ward, outpatient clinics and lung function lab in one of the largest hospitals in New Zealand
Opportunities to expand and lead a fully functional respiratory laboratory
To find out more, or to apply, contact Tina Gesquiere on +44 (0)131 240 5258 or email tina@headmedical.com
More searches like this