Consultant in Child & Adolescent Psychiatry – Dublin, Ireland
Recruiter

Salary

Very competitive – contact Karen for more information.

Closes

23 Jul 2018

Sector

Specialty

Career Level

Contract Type

Hours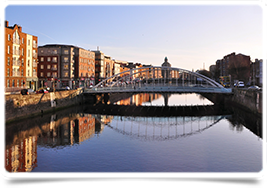 Consultant in Child & Adolescent Psychiatry - Dublin, Ireland
A fantastic opportunity is available to work with an excellent CAMHS service with a clinic located in south Dublin, and covering a catchment area of 645,000 across south county Dublin and Wicklow.
You will be providing an outpatient service to children and adolescents within your region, working Monday to Friday (39 hours per week), with no on-call or weekend commitments required. This vacancy is currently being advertised on a fixed-term contract, salaried basis with a range from £118,000 to £163,000 sterling equivalent, dependant on experience.
Previous CAMHS experience in the UK or Ireland is highly desirable and you must be registered or eligible for specialist registration with the Irish Medical Council – please get in touch to discuss your eligibility if you are unsure. In addition to holding medical registration you will also need to provide satisfactory references and police clearance certificates.
Working in the Irish Mental Health Service, you will have a great opportunity to experience the system and utilise your experience to shape this going forward. The requirement is for a contract to start asap and run until the end of the year. As you will only be working Monday to Friday, this leaves you free to explore the local area in the evenings, and travel further afield at the weekends.
To find out more, or to apply, contact Karen Diamond on +44 (0)131 240 5261 or email karen@headmedical.com