Free information seminars for doctors interested in working overseas – Edinburgh, 23rd June 2018
Recruiter

Salary

Very competitive – location dependent – contact us for further details.

Closes

04 Jul 2018

Sector

Career Level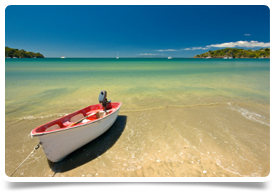 Want to find out more about living and working as a doctor overseas? Join us in Edinburgh to find out how you can take the first steps towards a fantastic career experience in locations including Australia, New Zealand, the Middle East, Canada, China, the Maldives, and more.
We travel around the UK holding events for doctors who are considering the possibility of living and working abroad. It's a chance for us to meet those of you who are starting to explore what your next career steps will be and give you a better idea of what opportunities are available and the challenges you will need to overcome to secure your dream job and lifestyle.
Edinburgh – 23rd June 2018
GP session: 10:30am to 12:30pm
Consultant session: 2pm to 4pm
At our events we provide valuable advice on topics including:
working environment
lifestyle
financial matters
registration & licensing
If you are curious about the process of relocating, whether you are simply after more information before deciding, or if you know that you are going to make the move, this is the event for you.
A career move abroad may be daunting, but is also hugely rewarding. Arming yourself with as much knowledge as possible will make the process simpler and the transition easier. So, book your place and find out everything you need to know about making the move overseas. We look forward to seeing you!
To find out more, or to book your place, contact us on +44 (0)131 226 2200 or email events@headmedical.com
Similar jobs
Sydney (Region), New South Wales (AU)
Very competitive
Head Medical

Australia (AU)
Very competitive, contact us for details.
Head Medical

Perth (Region), Western Australia (AU)
$191,488 (£105,017*) - $200,344 (£109,874*) p.a.
Western Australia Health Department
More searches like this