Radiologists (Diagnostic & Interventional) – Excellent Salary Package – Tertiary, Teaching Hospital
Recruiter

Location

New Zealand (NZ)

Salary

Very competitive – contact Caroline for more information.

Closes

31 May 2018

Ref

COHWaikatoRad

Sector

Specialty

Career Level

Contract Type

Hours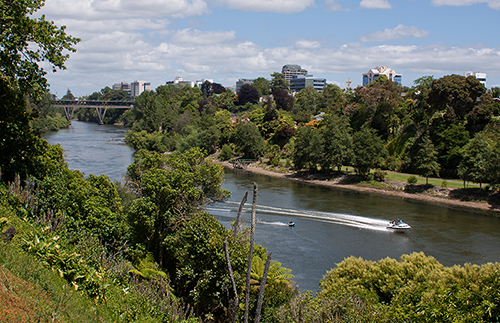 We're seeking Specialist Radiologists to work in one of the largest District Health Boards in NZ, a bustling University city in Hamilton, just 90 minutes' drive from Auckland.
Permanent full-time roles commencing 2018
Fixed-term opportunities also available (ideally 12 months minimum)
Diagnostic Radiologists and / or Interventional Radiologists
Subspecialists of particular interest: Paediatrics, Neuro-radiology, Nuclear Medicine (dual scope) & Cardio-thoracic
FRANZCR or equivalent specialist qualifications
Varied casemix with a really interesting range of cases, some unique to NZ!
And the lifestyle and location are ideal:
Be based just 90 minutes south of Auckland in the central North Island
Wide range of city amenities: restaurants and cafes, arts and culture, major sporting events
Affordable housing market and excellent schooling options
Easy daily commute to / from work
Immediate access to the rest of the North Island, beautiful beaches, national parks, lakes and mountains
You will have broad clinical experience and skills across Radiology (and your special interest area) along with a sound understanding of contemporary models of care; proven leadership skills and experience working in a multidisciplinary team environment; an interest in medical education and teaching, including providing supervision and education to medical students, registrars and other clinical staff; and of course, a commitment and willingness to be involved in ongoing quality improvement programmes.
This is an excellent opportunity for both newly qualified Consultants to commence their practice in a supportive environment, or for experienced Specialist Radiologists to further develop their career in a busy unit with a diverse caseload.
When sending your CV, please include details of modalities you use on a day to day basis.
The Hospital & Service
Waikato District Health Board (WDHB) is one of the largest DHBs in New Zealand, both geographically and in terms of population (Hamilton: 200,000; Waikato region 390,000), and is one of five tertiary teaching centres in NZ.
The existing team of 20 Consultant Radiologists and 9 Registrars have well established links into all of the specialty and subspecialty clinical teams across the DHB. The Department also provides imaging support for a Level 1 Major Trauma Centre.
The Radiology Department is well-equipped and comprises:
8 Conventional x-ray units (plus four mobile units and 5 mobile II's)
1 Fluoroscopy unit
2 CT scanners
1 Vascular & Interventional unit
5 Ultrasound rooms (excluding vascular ultrasound services)
3 Gamma Cameras
MRI is currently provided on site by a private provider (staffed partially by Waikato Hospital Radiologists)
The service also provides Radiologists in support of the Breast Care service.
Waikato is also one of 5 District Health Boards which form the Midland DHBs network across the central North Island, which also includes the Lakes (Rotorua & Taupo), Taranaki (New Plymouth & Hawera), Bay of Plenty (Tauranga & Whakatane) and Tairawhiti (Gisborne) regions. Together they serve a total population of more than 854,000 and there is increasing collaborative working and service planning across the network.
What's on offer?
Excellent package, circa NZ$200,000 - $300,000+ p.a., depending on subspecialty, level of experience, and job size
This includes base salary range NZ$158,141 to $230,000 p.a. (£82,700 - £120,000)
Plus NZ$16,000 Continuing Medical Education allowance & 10 days CME leave to attend conferences each year
Plus relocation assistance
Dedicated non-clinical time and multidisciplinary team working
And we manage the medical registration and visa for you!
The Location
As one of New Zealand's fastest growing areas, key to this growth is its central location and easy access to other parts of the country. Auckland City is only a 90 minute drive away and both the west coast and east coast beaches are within easy reach, including Mount Maunganui (voted New Zealand's best beach in 2018 *Trip Adviser NZ), the stunning Coromandel Peninsula, and Raglan Beach, with its rugged coastline and some of the best surf breaks NZ has to offer.
As a university city, there is a diverse mix of arts and culture, as well as an array of sporting activities. The population is diverse, with many cultures represented and celebrated here. Events and festivals throughout the year include Diwali, Matariki (Maori New Year), Garden shows, regular Farmers Markets, Theatre shows and music festivals, major sporting events and tournaments.
There is an array of restaurants and cafes featuring locally sourced products, a vibrant nightlife, vineyards, and wide open spaces for you to enjoy the great outdoors. Housing is affordable whether you like the idea of an urban apartment, a townhouse with a garden, or a sprawling lifestyle block just outside of the city. There is also a wide variety of schooling options to suit your family needs.
Requirement for this role
Ideally you will hold FRANZCR and full Vocational registration with Medical Council of New Zealand (MCNZ).
Alternatively, if not NZ trained or based, you will hold equivalent specialist qualifications from either UK, Ireland, Australia, Canada or USA that will enable Provisional Vocational (long term) registration or Locum Tenens (short term up to 12 months) registration. These are the specialist pathways for medical registration in NZ for Radiologists and we can assist with medical registration and work visa applications, if you are successfully appointed.
A further registration may be applicable if you are an overseas trained Radiologist with at least 33 months (out of the last 48 months) specialist/ consultant level experience from a country considered to have a comparable health system by The Medical Council of New Zealand.
Please visit the MCNZ website for details on the medical registration requirements, including primary source verification of your qualifications which was introduced by MCNZ 1st November 2017.
For more details, please contact Caroline at caroline@headmedical.com with a copy of your CV.
Please note, Caroline is based in Wellington, New Zealand, having made the move with her family from the UK in September 2017.
To find out more, or to apply, contact Caroline O'Hagan on +64 (0)22 521 4705 or email caroline@headmedical.com
More searches like this