Consultant Paediatrician (Acute)
Recruiter

Location

Dumfries and Galloway

Closes

21 May 2018

Sector

Specialty

Career Level

Hours
Consultant Paediatrician (Acute) – Dumfries & Galloway, Scotland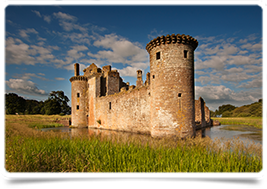 An excellent opportunity is available for a Consultant in Paediatrics to join NHS Dumfries & Galloway and work from their fantastic newly build district general hospital located in the south of Scotland. We are delighted to have been selected to take on the exclusive recruitment for NHS Dumfries and Galloway and have been hugely impressed when meeting the Paediatric Department.
If you would like to join a hospital where you will be part of a very well supported department, with access to senior members and regular departmental meetings to ensure all runs smoothly, then this will be the place for you. With a newly designed Paediatric and Neonatal In-Patient facility at the new DGRI you will have excellent facilities to provide acute assessment and care of children and neonates. There will be additional commitments to general paediatric and/or community paediatric outpatient work. All special interests can be accommodated. In a hospital of this size you will have the opportunity to take an active part in specialist services and to be part of service review and development.
The Children's Ward comprises of 12 in-patient beds, plus 8 beds as 23-hour care and 4 assessment beds. Surgical beds are shared between general surgery and orthopaedic surgery, with some admissions from other specialities also. The Neonatal Unit is classed as a Level 2 facility, however they do not provide long term ventilation; there is a policy of antenatal transfer to Glasgow where delivery is expected at less than 30-32 weeks, and where required they will intubate then transfer neonates to Glasgow/Edinburgh for specialist care. The new unit has 9 cots which comprises of 3 intensive care, 6 special care and also 2 transitional care rooms.
You will have experience working at Consultant level, preferably in the UK or Ireland, however international candidates will also be considered. Relevant experience in General Paediatrics and Neonatology is essential. The on-call consultant is responsible for the stabilisation of sick children and neonates prior to retrieval and transfer to intensive care facilities in tertiary units. This may involve the ventilation of premature babies of any gestation within the neonatal unit.
You will be joining a team of 7 Consultants and will participate in Consultant of the Week duties, with most ward rounds during the week being Consultant led, this will include covering the Neonatal Unit (a separate Neonatal Consultant covers 3 days per week). Additionally you will take part in undergraduate and post graduate teaching, guideline setting and audit.
You will be located in a truly beautiful rural location. A lovely place for families and those with a keen interest in outdoor pursuits. At the same time, you are within easy reach of the cities of Glasgow and Edinburgh, or travelling south across the border to Carlisle in the north of England. There is a low crime rate, excellent schools and affordable housing.
Full GMC Specialist Registration will be required alongside a current license to practise.
If you would like to hear more about this opportunity and review the details in full, then please get in touch with Karen Diamond at Head Medical.
More searches like this