Salaried GP (Partnership optional)
Recruiter

Closes

21 May 2018

Sector

Career Level

Hours
Salaried GP with MSK - Chronic Pain special interest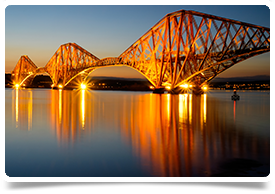 This friendly, long established and innovative practice with a commitment to providing high quality person-centred care to their patients is seeking like-minded individuals.
They launched a transformational new model of primary care inspired by the Alaskan Nuka system's person-centred model of care in August 2016 and this is now successfully embedded into the multi-disciplinary team. The successful candidate would work in small teams, looking after a defined patient list, the aim is to optimise relationships and continuity in order improve health & wellness outcomes, use of health services and patient & staff experience.
In addition to a very dynamic attached community team based on the premises also available within their MDT setting is a successful Behavioural Health Psychology Service and social prescribing initiative with excellent links with 3rd sector.
We also have 2 exciting newly established initiatives:
Inhouse MSK/physiotherapy service whereby patient's can drop in rather than make contact with the practice first
Chronic pain coaching service – enabling patients with chronic pain to manage their pain levels to allow them to pursue their day-to-day activities
The practice is enthusiastically working towards having a full time Mental Health Wellbeing Nurse based onsite, taking direct referrals from the team for patients who require brief interventions at times of crisis and it is hoped this initiative will be up and running by July 2018.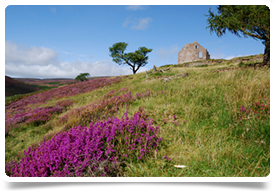 The practice profile is as follows:
• Four GPs, 5 Nurse Practitioners (all independent prescribers) 2 Practice Nurses, 5 HCAs
• Four teams, comprising GP, Nurse Practitioner, HCA and admin
• List size: 10,049 patients
• Golden Hello possible
• Full parity for partnership (if partnership desired)
• Supportive of candidate if wishes to have external interests, e.g OOH, community hospital, portfolio GP
• Modern, bright premises which were funded under private initiative and are currently working towards Tayside Health Board being added onto the lease.
• 1 WTE Social Prescribing Co-ordinator
• 0.6 WTE Behavioural Health Psychologist
• Weekly drop-in Carers session providing support and advice to carers
• Undergraduate and FY2 training with good links to Dundee Medical School
• Local GP Ward in Community Hospital and hospice funded by Lippen Care
• Innovative and forward looking practice
• Award-winning and motivated Patient Participation Group who contribute to most aspects of practice activities
• Quarterly practice newsletter with wide distribution amongst practice population
• Informative website regularly updated with relevant patient services and useful information
• Regular MDT meetings
• Semi-rural location
• Excellent local amenities with good schools, affordable housing and local community campus for leisure activities
• Excellent travel links to Dundee and Aberdeen with ease of access to local Angus Glens for recreation purposes
• Opportunities to be involved and have a say in how services are developed and run both locally and within the Practice
This post offers a huge opportunity to participate in shaping an exciting, government supported, primary care initiative. The practice has excellent links with Angus Health & Social Care Partnership and Tayside Health Board who are fully supportive of the Partnership undertaking this development.
Candidates should be GMC registered with a licence to practice and on the GP register
More searches like this