Chief of Staff - Family Medicine
Recruiter

Location

Jeddah, Saudi Arabia

Salary

Very competitive, contact Martin for further details.

Closes

07 Nov 2017

Ref

MM4305

Sector

Specialty

Career Level

Contract Type

Hours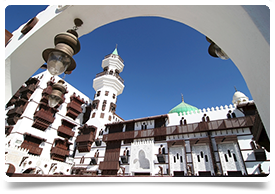 Head Medical are currently recruiting an experienced Chief of Staff within Family Medicine to join a large private healthcare organisation in Jeddah, Saudi Arabia.
You will be responsible for:
Overseeing the interview, selection and appointment of medical staff and assuming responsibility for their on-boarding, orientation and continuous performance evaluation.
Assuming responsibility for the provision of quality care; overseeing the quality and risk management program for the service.
Ensuring the utilization of medical and clinical services, including laboratory and radiology services, is operationally efficient.
Participate in and contribute towards the strategic and business planning for the medical centres
Dedicate 25% of duty time to clinical practice.
Assure the highest standards of healthcare delivery and outcomes, ensuring a constant patient care focus.
Assume the oversight of nursing, clinical and support functions
Requirements:
Minimum 5 years
Must have prior experience managing multiple primary care clinics

The Location
In recent years Saudi Arabia has witnessed a period of high growth and economic progress. Record oil revenues have given rise to increased public spending on infrastructure to match the increasing needs of a fast growing population. Priority has been given to education and healthcare, which has led to the growth of medical cities as well as the creation of many new healthcare institutes. This has created a number of exciting new career opportunities for doctors interested in working in Saudi Arabia.
More searches like this