Consultant Geriatrician – Regional New South Wales, Australia
Recruiter

Location

New South Wales (AU)

New South Wales

Australia

Salary

Very competitive – contact Al for more information.

Closes

30 Oct 2017

Ref

AS4573

Sector

Specialty

Career Level

Contract Type

Hours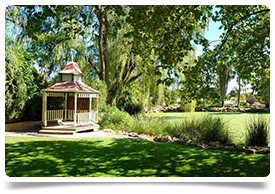 This is an exciting opportunity to join a first class team developing an Aged Care Service to a catchment population of approx. 300,000 people.
Your benefits include:
Working within a first class, high level university teaching hospital with a talented team of geriatricians.
Working in major, modern city just 4hrs drive, 1 hr flight to Sydney.
Be part of a growing service where your contribution will make a huge difference.
Contribute to rolling out services to regional areas.
Be part of the development of dementia service.
Contributing to boosting education and training for staff.
You job scope will cover:
Clinical responsibilties - delivering best practise in geriatric care.
Clinical governance and QI.
Education and teaching (as well as professional development).
If you do not have FRACP or close to FRACP you must be eligible for registration and hold equivalent specialist training qualifications to an Australian trained physician (ideally from UK, NZ, USA, SA, Canada or Ireland).
You must be able to demonstrate contemporary evidence based best practise in geriatric medicine.
You will be personable and collaborate in your approach to working within MDTs as well as all stakeholders.
Applicants with any experience in – as well as the above – rural and remote medicine will be highly regarded.
To find out more, or to apply, contact Al Spinner on +44 (0)131 240 5276 or email al@headmedical.com
More searches like this