Multiple Opportunities for Consultants in the Maldives!
Recruiter

Salary

Very competitive, contact Amanda for further details.

Closes

24 Oct 2017

Ref

AGMaldives

Sector

Career Level

Contract Type

Hours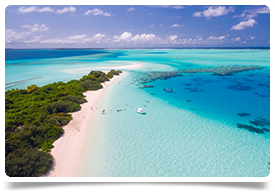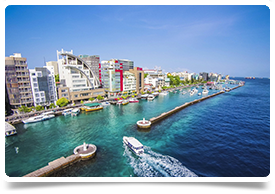 Have you ever dreamed of working close to tropical waters where you can have the opportunity to dive, snorkel, swim and spend your free time exploring sun drenched and isolated reefs?
We are excited to be working in partnership with a private hospital in the Maldives that is planning to transform the healthcare landscape of this stunning archipelago.
The hospital, is targeted to open in October 2017 and will be a world class tertiary hospital and it's aim is to improve the health standard of people living in the Maldives. If you think you may be available to commit to a 2-year contract or longer, please get in touch with me for further details.
What's on offer?
Working with doctors from all over the world
Employment in a brand new hospital with modern facilities
Generous tax-free salary package (salary level will be based on experience) with option to earn commission
Accommodation provided, close to the hospital
Meals provided while working in the hospital
Opportunity to be part of a historical first
Relatively quick medical registration process
Two year contracts available – option to stay longer
Flexible start date
30 days annual leave, plus circa 15 days public holidays
CME allowance and leave
The roles:
Cardiac Anaesthetist
OB/GYN
ICU
Nephrology & Dialysis
Dermatology
Neonatology
Ophthalmology
Urology
Radiology/Imaging
Thoracic Surgery
Plastic Surgery
Anaesthesia
Cardiac ICU
Please note the hospital follows a 6-day working week pattern with Friday as your weekly day off. The working day is 8 hours per day with 1 hour for lunch. Translation services are on hand to assist with non-English speaking patients.
Can I take my family?
Hulhumale is a small island, therefore space as at a premium! The accommodation provided will be brand new one-bedroom apartments, which are a 3-minute walk from the hospital. If you would like to take your family, you may have the option to rent privately (with financial support from the hospital up to the value of the 1-bedroom accommodation).
There are also some international schools in the Maldives which are very affordable and offer a good standard of education so please ask me for further information if you are thinking of moving your family with you.
Requirements
Certification by one of the medical specialty boards of the American Board of Medical Specialties (ABMS)
Specialist Certification by the Royal College of Physicians and Surgeons of Canada
Fellowship with the Hong Kong Academy or College (FHKAM, FHKAM etc)
Specialist certification from Singapore or Korea
Certificate of Completion of Training (CCT or CCST) awarded by a competent authority of the UK or Ireland
Certification by one of the Royal Colleges in Australia
Specialist medical qualification from Western Europe
Fellowship of the Royal college of Physicians of South Africa
Head Medical are the UK's specialist in international medical recruitment and we've helped many doctors relocate since we first started out in 2008. We know it's important to balance career opportunities with lifestyle and we'll talk through your plans and will get to know you to make sure we find the right role in the right location.
So, if you think you could see yourself in the Maldives or any other part of Asia, contact Amanda Gregory on +44 (0)131 240 5281 or via amanda@headmedical.com 
Similar jobs
Qatar (QA)
Sidra Medicine

United Arab Emirates (AE)
Mohammed Bin Rashid University of Medicine and Health Sciences

Hong Kong (HK)
Hospital Authority
More searches like this