Haematology Consultant – Highlands, Scotland
Recruiter

Location

Highland and Western Isles

Highland and Western Isles

Highland and Western Isles

Salary

Very competitive – contact Jo for more information

Closes

16 Oct 2017

Ref

JH4521

Sector

Career Level

Contract Type

Hours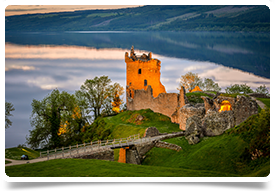 Fantastic opportunity in the Scottish Highlands for a Haematology Consultant...ideally one with a liking for the outdoors in one of the happiest and fastest growing cities in Scotland.
The post, offered on a 10 PA basis, within the Clinical Haematology and Laboratory Service of NHS Highland, is based at a cancer centre with full support and radiotherapy services on site.
Together with the existing Consultant colleagues, clinical duties will include responsibility for Haematology inpatients, ward referrals, telephone consultation and outpatient clinics/day cases. The department provides BCSH level 2b clinical services including treatment of all malignancies on site.
Stem cell transplant work is undertaken on a shared care basis with the relevant Scottish centres. The department also acts as a Haemophilia Centre. The department has an active Clinical trials program and is supported by dedicated Nurse, Audit and Research teams.
Laboratory work including blood and marrow reporting is an integral component of the post. The Hospital Haematology laboratory, in conjunction with two satellite hospital laboratories, provides a region-wide service. Blood transfusion services are provided through the onsite SNBTS laboratory.
The post will involve participation in the on-call rota on a 1 in 5 basis with prospective cover.
We have a well-equipped library and is situated on site and the Haematology team participate in the teaching programme for medical undergraduates from Aberdeen University.
The attractive countryside provides excellent opportunities for sports and leisure activities.
Schools rank highly in the Scottish education league tables and the within the local towns and city there is a thriving entertainment, shopping, service and tourist centre. NHS Highland serves the largest area of any UK Health Board and the area is undoubtedly the most beautiful.
Applicants must hold full Registration with a licence to practice with the GMC and be on the GMC's Specialist Register, or within 6 months of being so.
To find out more, or to apply, contact Jo Hood on +44 (0)131 240 5266 or email jo@headmedical.com
More searches like this