Consultant Rheumatologist – West Wales, UK
Recruiter

Location

Wales

Ceredigion (Sir Ceredigion)

Wales

Salary

Competitive, contact Jo for further details.

Closes

21 Sep 2017

Ref

JH4429

Sector

Specialty

Career Level

Contract Type

Hours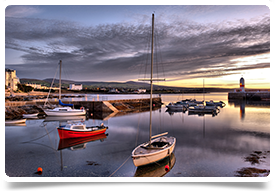 We seek to recruit an enthusiastic individual as a Consultant Rheumatologist with clinical commitment and responsibility for the development of a rheumatology service in West Wales.
This post will be joining two full time consultants who provide ongoing development of rheumatology services within the area. The formation of the new Health Board brings an exciting opportunity to reconfigure services within one department and continues to evolve to meet service needs.
This post comes during a period of Health Board-wide service reviews, including a comprehensive reconfiguration of services for rheumatology in West Wales. The aim is to provide a spectrum of flexible and responsive services for rheumatology across the Health Board, encompassing:
Development of a comprehensive Rheumatology Service across the Health Board with two main bases
Acute inpatient assessment and treatment
Effective leadership to multidisciplinary staff members of the unit
Development of teaching, training and research within the organisation
The potential for Health Board-wide developments and a closer liaison with primary care and social services is substantial and exciting and are part of a wider plan to improve musculoskeletal services. A major expansion in undergraduate medical student teaching is planned.
Any applicant who is unable, for personal reasons, to work full-time will be considered for the post. If such a person is appointed, modification of the job content will be discussed on a personal basis in consultation with Consultant colleagues.
You will enjoy excellent conditions of employment, whilst building your future in one of the best locations in the UK. West Wales is beautiful, sharing rugged coastlines with misty mountains. Outdoor sports are easy to pursue, whilst the amenities of urban centres such as Swansea and Cardiff are not too far away. The pace of life can be fast or slow, with a diverse range of people sharing an envious work-life balance across the region, with excellent quality schools, and reasonable property prices contribute to low living costs and high quality of life.
All posts will be offered on a 12 month locum contract initially with a view to becoming a substantive post thereafter.
Where necessary support will be given to help you obtain CESR and join the Specialist Register
If not already registered with the GMC, applications will only be considered if you have taken steps to start this process including successful completion of IELTS.
To find out more, or to apply, contact Jo Hood on +44 (0)131 240 5266 or email jo@headmedical.com
More searches like this