Consultant Gastroenterologist – Cornwall, UK
Recruiter

Salary

Competitive, contact Jo for further details.

Closes

20 Sep 2017

Ref

JH4226

Sector

Specialty

Career Level

Contract Type

Hours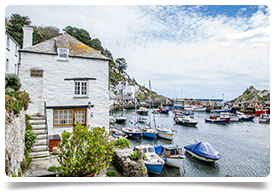 A unique opportunity has arisen to join the Gastroenterology team in a beautiful coastal area in the south-west of England. The team is looking for an individual to join them whilst they develop and expand to deliver care for the population locally.
Being a scenic and rural county, many specialist services have adapted, rarely found outside of large cities, making the hospital unique in its delivery of health care.
The successful candidate will be part of a team who have secured service investments in the following areas:
Interventional Radiology – the team are now supported by experienced nursing colleagues to deliver one of the only nurse-led paracentesis services in the UK
Commissioned Alcohol Liaison Team
Direct Acting Antiviral service
Established south-west liver network
Fibroscan service
Endoscopy – delivered in a £3.4 million refurbished unit
2 JAG accredited Endoscopy Units
Full Bowel Cancer and Bowel Scope Screening service
Countywide clinics – including the Isles of Scilly and incorporating telemedicine
28-bed dedicated Gastro/Hepatology inpatient ward
This is a fantastic opportunity to join a dedicated and supportive team in one of the most sought after areas of the UK. You may be in a substantive post already and looking to get away from the hustle and bustle of the city or you may be an overseas doctor looking to return to the UK. Cornwall will offer you a relaxed environment, breath-taking views and a great pace of life.
The salary is based on experience and will pay between £77,000–104,000 plus a relocation package if required.
To apply for this post you will need to be GMC registered with a current license to practice and if you have GMC but it is inactive, you will be fine to apply on the basis you will reinstate by start of post.
A specialist interest would be desirable, in particular Hepatology.
To find out more, or to apply, contact Jo Hood on +44 (0)131 240 5266 or email jo@headmedical.com
Similar jobs
Shrewsbury, Shropshire
The Shrewsbury and Telford Hospital NHS Trust

New

Shrewsbury, Shropshire
The Shrewsbury and Telford Hospital NHS Trust

New

Yeovil, Somerset
£37,923 to £70,718 per annum
Yeovil District Hospital NHS Foundation Trust

New
More searches like this