Consultant/Senior Consultant roles in Qatar (multiple specialties) – Interviews in October 2017
Recruiter

Salary

Very competitive – contact Annie for more information.

Closes

06 Sep 2017

Ref

ANQatar

Sector

Career Level

Contract Type

Hours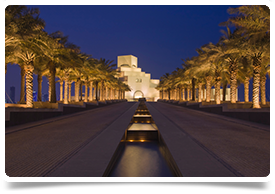 Head Medical are recruiting Consultants and Senior Consultants on behalf of the largest public healthcare provider in Qatar.
Our client has a number of new projects, and new facilities, scheduled to open soon and we are offering you the opportunity to team up with some of the top professionals in healthcare. You will be part of an organisation that continues to lead the development of the national health system by operating new facilities and implementing modern technologies.
Interviews to be held in the UK mid-October for the following specialities:
Radiology (Interventional, Cross-Sectional Imaging, Breast Imaging), Physical and Medical Rehabilitation, General (Internal) Medicine,Interventional Cardiology, General Anaesthesia, ICU, Emergency Medicine & Paediatric Emergency Medicine, Maternal-Fetal Medicine, NICU, and Infectious Diseases.
To be eligible to work as a Consultant / Senior Consultant in Qatar you must have one or more of the following qualifications:
USA – The American Board of Medical Specialties (ABMS)
Canada – Royal College of Physicians and Surgeons (RCPS-C)
UK – GMC/CCST Specialist Register
Australia and New Zealand – Fellowship from the Royal Australia and New Zealand Colleges
If you are interested in making the move to Qatar please don't hesitate to contact Carol Greig on +44 (0)131 240 5273 or via carol@headmedical.com to discuss the opportunities we have available.
Apply for Consultant/Senior Consultant roles in Qatar (multiple specialties) – Interviews in October 2017
Already uploaded your CV? Sign in to apply instantly
Similar jobs
Doha (QA)
Tax Free Salary
Prospect Health

Doha (QA)
Highly Competitive Tax Free Salary
Prospect Health

Doha (QA)
Competitive Salary + More
Prospect Health
More searches like this