Orthopaedic Surgeon
Recruiter

Location

Gisborne, New Zealand

Salary

Very competitive, contact Laura for further details.

Closes

11 Aug 2017

Ref

LS4118

Sector

Specialty

Career Level

Contract Type

Hours
Put down the smartphone and pick up a surfboard!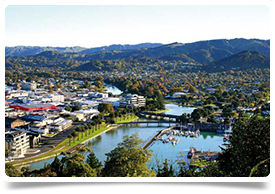 We are seeking a Consultant Orthopaedic Surgeon for a modern and spacious non-metropolitan hospital in Gisborne - one of the most picturesque parts of New Zealand where the work/life balance is truly a way of life. It's also becoming one of NZ's fastest growing districts.
First place in NZ to see the sunrise every morning
Modern spacious hospital surroundings, with Consultant-led service
International doctor community from USA, Scandinavia & the UK
Coastal community where work/ life balance is a way of life
Affordable housing and excellent schools
The Role
Working on a diverse range of presentations, you will be an excellent communicator and comfortable working in a small professional team. The department has 14 orthopaedic and eight rehabilitation beds and predominantly manages acute & elective orthopaedic patients. It also manages a number of ENT and Ophthalmology patients.
There are four orthopaedic surgeons, two ENT surgeons and one ophthalmologist who work at Gisborne Hospital. In addition to the dedicated therapy staff, the service is supported by an Orthopaedic Specialty Nurse who is responsible for the planning and pre-assessment of elective surgical workload.
Gisborne Hospital is committed to the needs of Maori who make up 65% of admissions to the hospital and form 46.2% of the region's total population of 46,000. So there is also an active focus on Maori Health issues and respecting Maori culture and customs with regards to patient care. For those not from New Zealand, this provides valuable exposure and experiences both professionally and socially.
The Location
New Zealand is the size of Great Britain but with 56 million less people. People tend to be very relaxed, have more space and queues and traffic jams are rarities, especially here on the East Cape of the North Island.
Gisborne is the capital coastal city of the area with a regional population 46,000, known for its laid back lifestyle and white sandy beaches. Referred to as "Gizzy" by the locals, it features a prevalent café culture and restaurants which serve locally sourced fresh produce, and some of the best New Zealand wines and cheeses. Local schools are excellent and real estate is affordably priced. Major industries contributing to the local economy include horticulture, wine production, farming, forestry and fishing.
Gisborne generally enjoys warm summers (up to mid-30s degrees) and mild winters and is one of the sunniest places in New Zealand with average yearly sunshine of around 2200 hours. And it's also the first place in New Zealand to see the sunrise each morning.
Locals enjoy easy access to a fantastic untouched natural environment, which lends itself to such outdoor pastimes as surfing, fishing, sailing, swimming, mountain biking and hill walking to name a few. It's also a popular holiday destination for other visiting Kiwis in the summertime, which also features annual music festivals and surfing competitions.
Find out more about Gisborne and the East Cape here
Experience a comparable health system where your qualifications are recognised
Competitive remuneration packages (circa NZD$180k to NZD$280k pro-rata, depending on experience)
Generous relocation assistance
Continuing Medical Education (CME) allowance + 10 days CME leave per annum pro rata
Multidisciplinary team working
Similar jobs
Timaru (Territorial authority), Canterbury (NZ)
South Canterbury District Health Board

Timaru (Territorial authority), Canterbury (NZ)
South Canterbury District Health Board

Christchurch (Locality), Canterbury (NZ)
Canterbury District Health Board
More searches like this