FY1 & FY2 Doctors - Australia
Recruiter

Location

Queensland, Australia

Salary

Very competitive, contact Mags for further details.

Closes

04 Aug 2017

Ref

MA3971

Sector

Career Level

Contract Type

Hours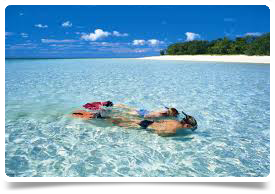 FY1 & FY2 Doctors – Junior House Officer & Senior House Officer Roles, Queensland, Australia FLIGHT PAID!
This is an opportunity for FY1/2 Doctors interested in taking a year to experience the healthcare system down under, before returning home to complete their training.
The Roles
The roles are 12 month contracts based in stunning sub-tropical Queensland where you will get the opportunity to rotate around Medicine sub-specialties, Emergency and Surgical.
You will initially rotate in various departments (around 20 weeks) before specialising in one:
• Anaesthesia • Orthopaedics
• Cardiology • Oncology
• Emergency Medicine • Obstetrics and Gynaecology
• Intensive Care • Psychiatry
• General Medicine • Rehabilitation
• Geriatrics • Renal
• Paediatrics • Urology/Ophthalmology
• Palliative Care • General Surgery
Due to the range of opportunities available you do not need to go it alone – take along a friend or colleague, partner or spouse and experience the year down under together.
The Requirements
PGY1-2
MBBS or equivalent with current AHPRA registration or/
Eligibility for AHPRA registration via Competent Authority Pathway
Comparable pathway - UK, Ireland, USA, Canada, NZ only
Successful Criminal Record Screening clearance
Successful Pre-Employment Integrity check
Successful Pre-Employment Health Assessment
​The Location
Australia has great diversity, from the cities to the suburbs to the great outdoors. In fact there are as many different lifestyles as there are great places to live, so it comes down to what your out of work interests are – you will find you will have more time to pursue a life outside of work!
Tropical living in the heart of the Queensland coast, offers the opportunity for sailing, diving, cycling, hiking or just kicking back and enjoying the relaxing cafe culture lifestyle to give you the ideal escape from a hectic day at the hospital!
How Head Medical can help
Once we have secured the job for you, we'll manage the Medical Registration and Visa application process, and support you with the relocation itself.
Contact Mags today for further information on 0131 240 5259 for a confidential discussion or email mags@headmedical.com
Similar jobs
Cairns (Suburb), Far North Queensland (AU)
Cairns and Hinterland Hospital and Health Service

Australia (AU)
Townsville Hospital

Darwin (Suburb), Northern Territory (AU)
$248,784 - $275,026
Dentsu X
More searches like this