Consultant Geriatrician - Tauranga, New Zealand
Recruiter

Location

Tauranga, Bay of Plenty, New Zealand

Salary

Very competitive, contact Caroline for further details.

Closes

12 Jul 2017

Ref

CO3672

Sector

Specialty

Career Level

Contract Type

Hours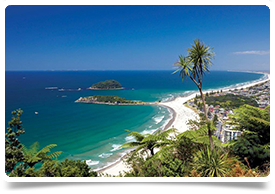 Looking for a nice lifestyle with lots of sunshine and work life balance?
We're seeking a Consultant Geriatrician for a 359 bed Level 2 District General Hospital in Tauranga, one of NZ's fastest growing cities.
Permanent opportunity
Live beachside right on the Pacific Ocean
Start late 2017 just in time for summer
Teaching hospital and clinical school on campus
What's on offer?
Total package range NZ$180,000 - $280,000 per annum
Base salary range NZ$152,000 - $216,500 per annum
Plus additional benefits (continuing medical allowance, dedicated non-clinical time, relocation assistance)
Tax capped at 33% for personal earnings
The Department & Role
The Medical Service has radically changed the model of acute medicine over the last 3 years and continues to develop to provide the best quality of care whilst ensuring manageable workloads across the team. Specialist services include Geriatrics, Gastroenterology, Endocrinology, Cardiology, Rheumatology, Respiratory Medicine, Infectious Diseases, Oncology and Haematology. As a department, there is a team of 12 physicians most of whom have specialty interests, such as stroke, orthogeriatrics, movement disorders and rehabilitation services.
For this role, we are looking for someone who is up to date on recent developments within health of older people and who will add value, helping the team to develop and improve their service further.
You will have broad experience and skills in Geriatric Medicine, as well as experience and a commitment to teaching and supervising junior doctors and other medical staff. There is a real emphasis on medical education and teaching and within the role, opportunities to develop an area of special interest.
New Medical Campus in the Bay of Plenty (article)
The Location
Tauranga is now the 5th largest city in New Zealand with an urban population of 130,000 (regionally 230,000) and is only a 2.5 hour drive south of Auckland. It has always been a premier destination, but with the strong NZ economy and a very buoyant housing market, Tauranga is now the fastest growing city in New Zealand.
Tauranga, and in particular the suburb of Mount Maunganui, are well known across NZ for many things - the relaxed lifestyle, the sunshine, the café scene, the surfing, the white sandy beaches and natural salt water hotpools, the safe and family-friendly lifestyle with excellent schools, and the strong real estate market with some really beautiful properties.
There are regular daily flights from Tauranga to Auckland (35 minutes!), making international flight connections easy. Driving, Auckland is an easy 2.5 hour drive.
Excellent schools - the NZ school terms are January, May, July & October
Buoyant real estate market - beach frontage, luxury apartments, townhouses, rural lifestyle properties
Beautiful location – sail, fish, swim, kayak, surf or paddleboard the safe harbour and beach
See and experience firsthand the diverse marine life, such as dolphins and whales
Living well and feeling healthy is embraced as a lifestyle for all the family
Don't just take my word for it, check out these stories of other families moving to Tauranga: Wish You Were Working Here
More info on the Tauranga Lifestyle
Contact Caroline today to have a further confidential discussion or email caroline@headmedical.com
More searches like this