Specialist in Internal Medicine, Emergency Medicine or General Practice - Rest of World
Recruiter

Location

Saint Helena (SH)

Saint Helena

Saint Helena

Salary

Very competitive – contact Jo for more information

Closes

04 Jul 2017

Ref

JH4050

Sector

Specialty

Career Level

Contract Type

Hours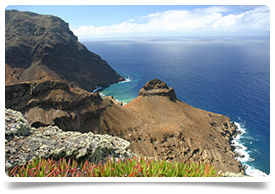 To be considered for this 2 Year Fixed Term Contract, you will have a minimum of 10 years experience as a GP or worked as a Consultant, with full GMC registration or equivalent and good standing with that body.
Your key responsibilities will be in helping to develop Primary Care Services by actively supporting a programme of health services reform, playing an active part in health promotion and preventative care programmes.
Under the supervision of the Senior Medical Officer you will run out-patient clinics covering a wide range of practice, including diabetes, hypertension, cardio-pulmonary disease, paediatrics, ENT, ophthalmology etc.
You will also be required to take care of in-patients as well as being primary on-call approximately every fourth night supporting the nursing staff in the triage and attending possible emergencies. You will be supported by specialist colleagues in anaesthetics, surgery, orthopedics and obstetrics/gynaecology as well as two other medical officers.
A sub-tropical island of spectacular and beautiful landscapes in the South Atlantic with a warm and friendly population of 4,500, St Helena is a self-governing overseas territory of the UK, poised for total transformation with the imminent opening of an international airport. The 30-bed General Hospital in the capital, Jamestown, covers all areas of acute medical and surgical care.
Competitive package circa £108k pa, includes salary, pension contribution, cost of living, relocation, rent and utilities plus 30 days leave pa, fare paid travel, freight and storage allowances.
Desirable (but not essential)
MRCP (or equivalent specialist qualification)
Certificate of Completion of Training (CCT) in General (Internal) / Acute Medicine, or be within 6 months of award of CCT or similar
Satisfactory record of continuous professional development
Overseas experience in a remote location
ATLS, APLS or equivalent