GP – Perth, Australia – AU$25,000 relocation package – GP owned practice
Recruiter

Location

Perth (LGA), Western Australia (AU)

Salary

Very competitive – contact Vicki for more information

Closes

27 Jun 2017

Ref

VM3556

Sector

Career Level

Contract Type

Hours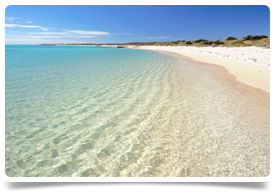 This GP-owned group of clinics has several excellent GP opportunities in Perth, Western Australia.
AU$25,000 relocation allowance
2-year contract
65% billings year 1 rising to 70% year 2
70% billings year 1 at Superclinic if Sat included
High earning potential
AU$120 hourly guarantee for 3 months
Superclinic South Perth - 9 consulting rooms -weekend rota
This new superclinic will be equipped with state of the art equipment, it is extremely busy and GPs who work a Saturday as part of their week will be given 70% of billings from Year 1 as well as relocation and an hourly guarantee.
Established practice North Perth - 3 consulting rooms - Mon - Fri
This beach side medical practice currently has 3 GPs however due to high demand there is requirement for another GP. Weekend work is not required.
New Practice East Perth - 3 consulting rooms - Mon - Fri
Based in a beautiful suburb in an area of high demand with a mix of retirees and young families. It next door to a pharmacy and a large shopping centre. The building has been fully refurbbed so is freshly decorated and kitted out with brand new equipment.
All practices are supported by admin nurses and Allied Health professionals.
To find out more, or to apply, contact Vicki McLaren on +44 (0)131 240 5263 or email vicki@headmedical.com
Similar jobs
Australia (AU)
Townsville Hospital

New

Darwin (Suburb), Northern Territory (AU)
$248,784 - $275,026
Dentsu X

Australia (AU)
Western Australia Health Department
More searches like this