Multiple roles available throughout the UK for General Physicians
Recruiter

Salary

Competitive (contact Greg for further information)

Closes

03 May 2017

Ref

GBB3698

Sector

Specialty

Career Level

Contract Type

Hours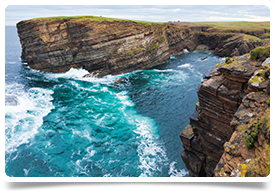 Have you ever thought about a better work life balance? Ever thought about working in unique locations with incredible landscapes and experiencing a different way of life? At Head Medical we work alongside several NHS Trusts located in amazing rural locations which can offer you all of the above and more!
I currently have several urgent requests for General Physicians, some with various subspecialties required, in breathtaking locations including:
Shetland Isles
Cornwall
Western Isles
Scottish Borders
Carmarthenshire
Guernsey
The Trusts I am recruiting for can offer 12-month fixed-term contracts initially, where specialist registration is not required so you do not need to be on the specialist register to apply for these posts. Although any subspecialities you have will only help your application.
Salaries are dependent on experience and range from £77,000–107,000 p.a. The Trusts will also provide relocation packages to help you make the transition as smooth as possible, along with visa sponsorships if required.
You may already be in the NHS and keen to explore more adventurous locations, you may be practising abroad and keen to use the GMC registration you have obtained but unsure of how to maximise your chances of successfully gaining employment here, or you may be within 6 months of your CCT and looking for your first Consultant post. Whatever your situation I will be able to advise accordingly.
To qualify for any of the posts I have, you must have a GMC registration or be due to complete GMC registration in the near future. If you have a GMC but it is in need of reinstating, then that will be fine to apply. If in any doubt do contact me for clarification.
To find out more, or to apply, contact Greg Bel-Barko on +44 (0)131 240 5274 or email greg@headmedical.com
Similar jobs
Northern Ireland
Competitive Hourly Rates Paid Weekly
RIG LOCUMS - Acute Services

Gloucester, Gloucestershire
£77,913 to £105,042 pa
Gloucestershire Hospitals NHS Foundation Trust

Norwich, Norfolk
Norfolk and Suffolk NHS Foundation Trust
More searches like this