Middle Grade & Junior Doctor Opportunities – Australia
Recruiter

Salary

Competitive (contact Mags for further information)

Closes

26 Apr 2017

Ref

KG3800

Sector

Career Level

Contract Type

Hours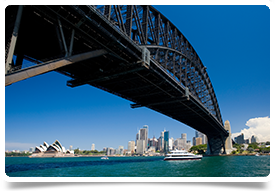 This is an opportunity for PGY4+ doctors interested in taking a year to specialise down under, before returning home to complete their training.
The roles are 12 month contracts in either city, beach or rural locations, where you will get the opportunity to experience a different healthcare system and a different way of life.
We currently have opportunities in the following specialities:
Obstetrics & Gynaecology
Emergency Medicine
Psychiatry
Paediatrics
Surgery
General Medicine (including Geriatrics)
Due to the range of opportunities available you do not need to go it alone – take along a friend/colleague/partner/spouse and experience the year down under together.
The Requirements
PGY4+
MBBS or equivalent with current AHPRA registration or eligibility for AHPRA registration
Successful Criminal Record Screening clearance
Successful pre-employment integrity check
Successful pre-employment health Assessment
To find out more, or to apply, contact Kirsty Godsal on +44 (0)131 240 5259 or email kirsty@headmedical.com
Similar jobs
Australia (AU)
Western Australia Health Department

Perth (Region), Western Australia (AU)
Western Australia Health Department

Perth (LGA), Western Australia (AU)
Western Australia Health Department
More searches like this